We are very excited to announce the opening of Gather & Collect…a place of vintage. We are a cozy storefront offering wonderfully vibrant and original vintage items and furniture for your home.  Our doors will officially open in the middle of May 2011.
We'll be sure to update the blog with photos a few times a week so you can see our progress. Â I promise, you will not be disappointed. Â Our basements and garages are filled with amazing vintage finds, and we can't wait to make them all available to you.
In the meanwhile, feast your eyes on a couple of vintage inspired bedrooms that caught my eye this morning: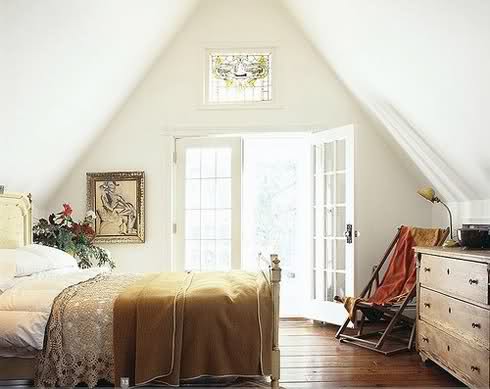 So…check back often and if you have any questions, feel free to contact us.
Cheers to a vintage life well lived!
Jessica & Julie
Image 1(Simple but very Unique Home) Â Image 2 (Desire to Inspire)