Thank you readers, for checking out our blog. Â If you read our first (and only) blog post, you'll know that we haven't been so diligent with our blog updates. Â Please forgive us. Â  Our time has been spent creating wonderful things for this little ole' brick and mortar storefront of ours that we are preparing to open May 13!!!. Â Check her out on a drive-by if you haven't already. Â Isn't she gorgeous in all of her "new awning" glory?!!
We definitely aren't ready to open our doors officially yet, but we are pretty darn close. Â We just need to finish hanging artwork, fill in the empty gaps with more pretty odds and ends, and spiff up the windows and floors in preparation for opening day. Â But really, haven't I bored you long enough. Â Lets get to the good stuff. Â Here's a sneak peak of some of our amazing finds…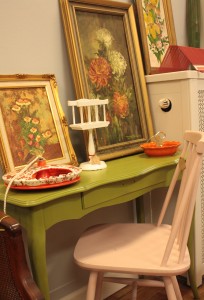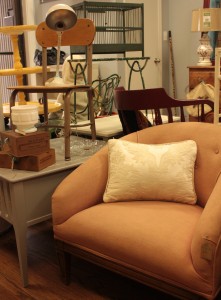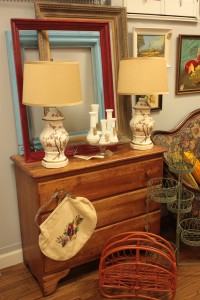 Thank you so much for checking out our blog. Â It is definitely a work in progress and we hope to not only use it to post our vintage in store finds, but also before and after furniture photos and inspiration photos of well put together vintage inspired rooms. Â So, check back and don't forget to mark May 13th at 9:30am on your calendars and tell your friends!
Cheers to a vintage life well lived.
Jessica Moran and Julie Spiller