About a week ago I received an email from a customer sharing her before/after photos of a recent chair project using a chair she found at Gather & Collect. Â Since then I've had vintage chairs on the brain.
 (Great midcentury chair covered in a Hudson Bay wool blanket)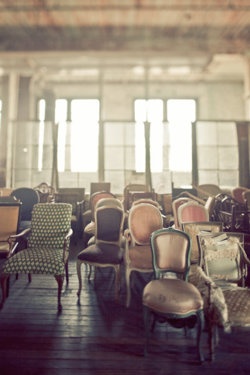 (Old Courthouse chair painted and recovered using an old quilt)
(Vintage chairs feeling quite modern in this space)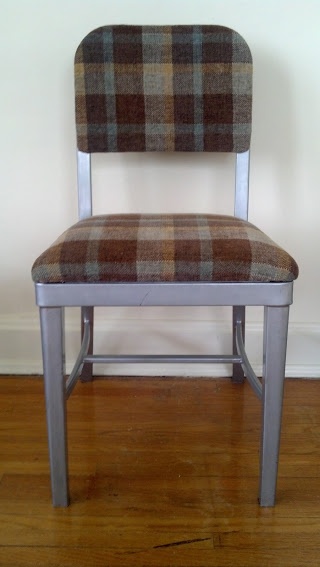 *All of the above pictures were found via Pinterest*
It just takes a great chair, a vision, some fabric and a whole lot of staples to make a vintage chair new again. Â Our customer Meghan had that vision when she stumbled across a chair at our store.
Here's a fantastic "Before and After" shot of her project.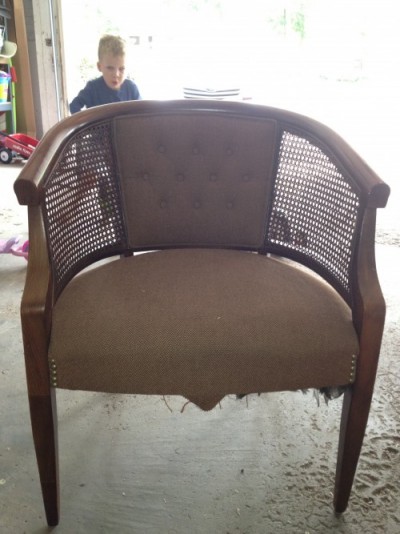 (before picture)
(After!)
Isn't it gorgeous?! Â I remember loving this chair in the before state, but a fresh coat of paint and some cheery fabric breathed new life into it. Â So fresh and so clean;) Â  Â Great job, Meghan!
Cheers to a vintage life well lived.
Jessica and Julie
*If you'd like to share the vintage items you've found at our store, please email us your story and photo. Â We'd love to share how your finds have helped make your space a little more special.