Like everyone else in the world, I swear I receive a bizillion catalogs every week for stores I've never even shopped at. One for instance is Land of Nod. Sure, I've thumbed through their catalogs and their stuff is cute and all, but I never find anything exciting enough to actually purchase. Last week however, was a different story.
They must have gotten a new set of merchandise designers and or stylists because I thought their latest catalog was pretty fantastic, especially since it included Camp Wandawega. The styling included loads and loads of great vintage details. Take a look, but before you do be warned that these photos are pretty horrendous! They were taken from a crumpled up catalog with an iphone. Hey, I was just working with what I had.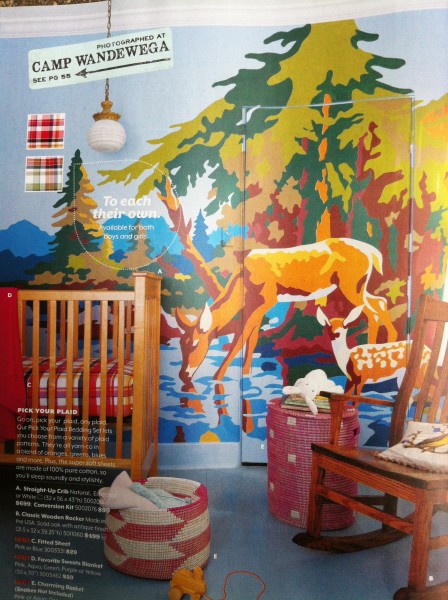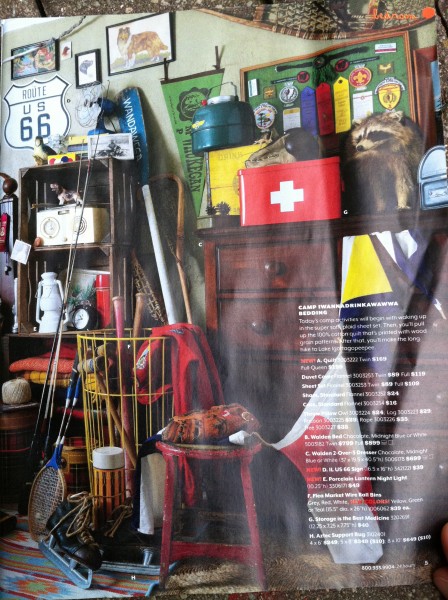 Talk about a feel good catalog!
I'm always a sucker for a good boys room, especially if it includes plaid or stripes, so the last 3 images absolutely killed me when I saw them. I just might have to order my son those fantastic plaid sheets. And the styling of the last few images is great!
After flipping through this catalog I was quickly reminded that a few months ago we had a customer who is a prop stylist for Land of Nod (and a few other stores) and was buying vintage props for Land of Nod window displays here in the area. I just might need to take a trip to the Oak Brook store and check out the displays.
I swear that every last vintage detail you can find in this catalog, we probably carry or have carried in our store. Basically, this catalog is Gather & Collect approved.
So, here's a nod to the Land of Nod and cheers to a vintage life well lived.
Jessica and Julie