I can't think of another color that's as incredibly warm and inviting as the color orange. Â I'm not the biggest fan of the cooler weather, but I'm a HUGE fan of the outside color changes this time of the year brings. Â And i'm an even bigger fan of Halloween…so bring on the orange!!!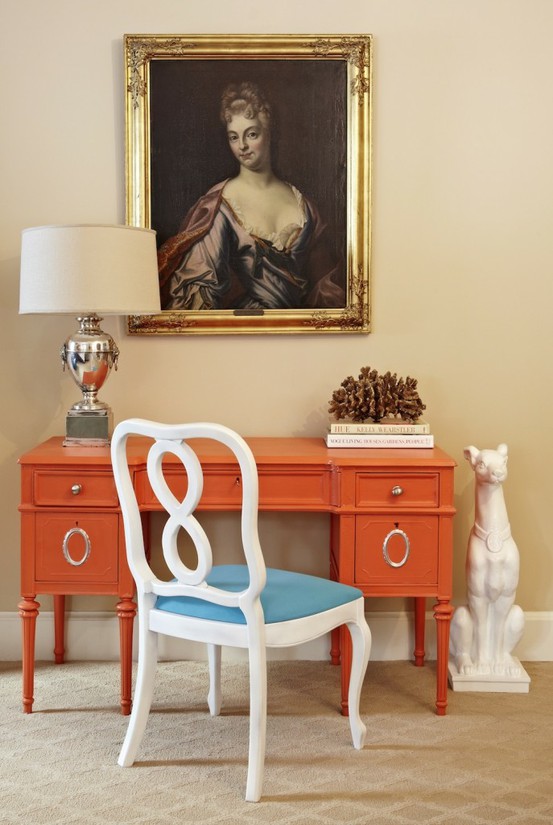 (all images from here)
The color orange instantly grounds a room, and you really don't need much of it. Â A few throw pillows, a blanket, curtains, Â a lamp, or paint the whole room orange if you wish. Â I just looked around my house and realized that I have a bit of orange in every single room. Â I may just have to post some photos for y'all to see sometime when time and light cooperate with my camera. Â You know how it goes.
We have been working hard to bring doses of warm colors to the store, so stop by and see what we have to help you warm up your spaces.
Cheers to a vintage life well lived.
Jessica and Julie