First off, I'd like to send out a huge "thank you" for coming out and supporting us during our opening weekend this past Friday and Saturday. Â It was so fun to finally open our doors and show everyone what we have been working so hard at during the past few months. Â We have tons of opening days photos to share, and will do so later this week. Â So be sure to check back in a few days.
Now on to the weather;) As much as I love living in Chicago, this weather can really get the best of us. Â After months and months and months of living indoors, trapped by the weather, we long for the warmth of the sun and air. Â So, when spring has finally arrived and it's still 50 degrees, I look to the ever-so-inspiring interwebs for my home away from home. Â Today I am dreaming of living here…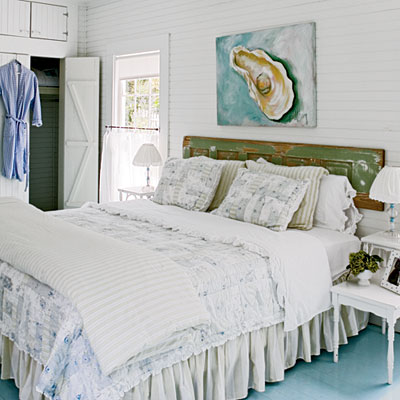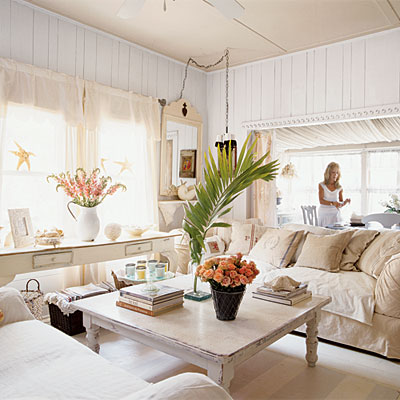 I think it's the white washed walls, touches of vintage in every room, pops of color, light airy window coverings, laid back beachy vibe that is calling my name. Â And i'm pretty sure the beach is just across the road. Â Vintage coastal living at it's finest. Â Hey, at least the sun is shining today! Â When you're from the midwest, you really are grateful just to see the sun, even if for just for a day.
Don't forget to check back later in the week for some opening day photos and a few newly arrived goods to the store as well. Â We like to change/add things daily just to keep ya'll on your toes. Â And well, it just makes life more interesting, right??!!
Thanks for checking in and…
Cheers to a vintage life well lived!
Jessica and Julie
( All images from Costal Living)