Remember this post I did last week creating this mood board around one of our red tables found in the store?
Well, I came across this room that was nearly identical in color palette and feel to that mood board, so I thought I'd share.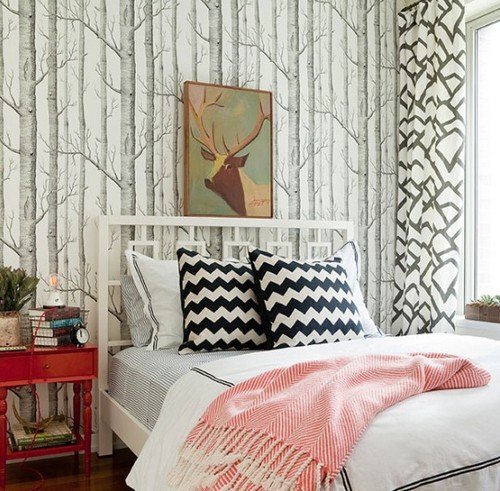 (via)
And take a look at that great paint by number above the bed (in the "forest" mind you;). See, EVERY room looks and feels better with a little vintage mixed in. It keeps things from looking predictable and boring. Experiment with color and pattern. Mix colors and texture you never thought would look good together. Break the rules and have fun doing it!
Cheers to a vintage life well lived.
Jessica and Julie