I can't believe it has been a full week since my last post. Â I really have no good excuse except for the fact that I needed to spend the past week enjoying the last few days of summer break with my kids. Â Now that they're off to school (at least the older two) for most of the day, I'm hoping you will see me here in blogland more often.
As I was at the store tonight doing some last minute rearranging, I was looking around at all the BEAUTIFUL scarves we have in the store. Â So, I started thinking about all the things you can do with scarves. Â Really the possibilities are endless. Â Take a look…
Vintage scarves as artwork.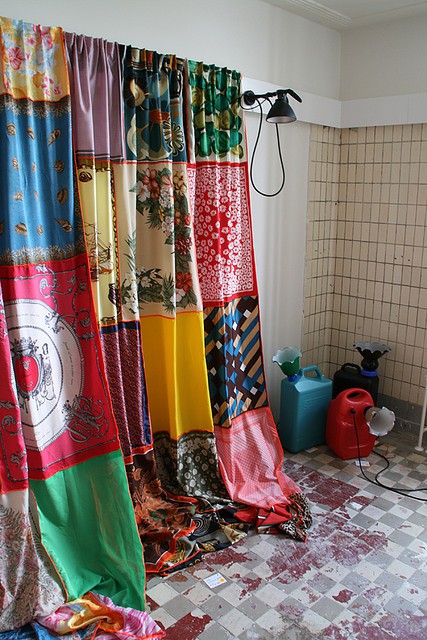 Beautiful, beautiful curtains. Â Or maybe even a shower curtain. Â This is probably one of my favorites.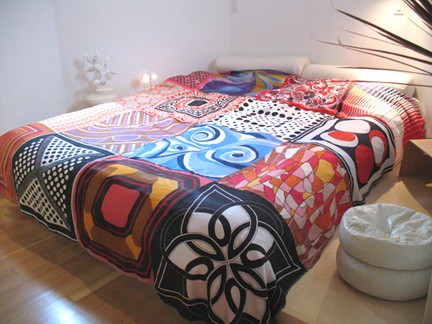 OK, maybe this is my favorite. Â Or at least a close runner up. Â Simply stunning.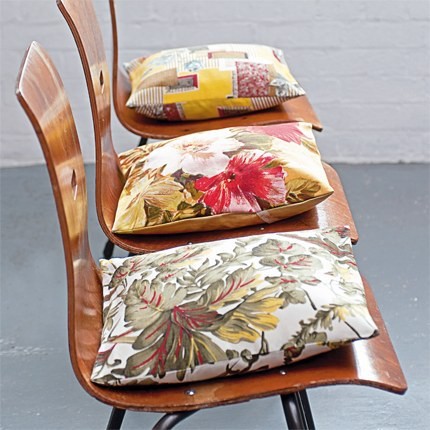 And of course you could create a beautiful pillow from a vintage scarf.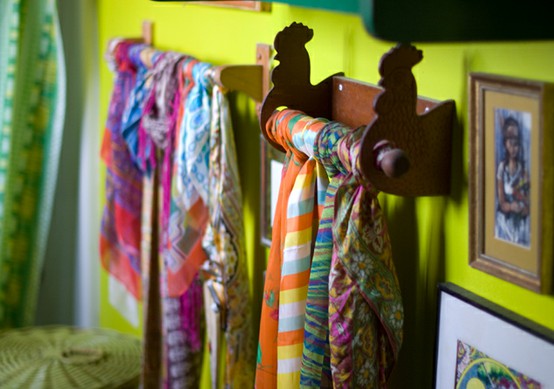 Or you could use them simply as is and let them casually drape over hooks as they patiently wait to be used once again. Â They really are beautiful as is. Â If you are more of a traditionalist and prefer to use vintage scarves for their intended purposes, maybe this diagram is more up your alley.
Come on in this weekend and have a peek at our vast collections of scarves. Â And never be afraid to think outside of the box. Â You just might surprise yourself…
Cheers to a vintage life well lived,
Jessica and Julie