Have y'all ever heard of or been to The Vintage Bazaar in Chicago? It's a pop up flea market in the city that only happens a few times a year, and this past weekend was the latest one. My entire family, kids, cousin and all, ventured out to explore this urban market.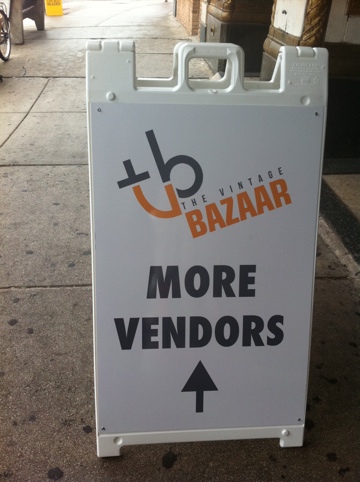 Of course there were owls everywhere.

The collections of afghans were beautiful.

This collection of suitcases was completely inspiring.

Although the market was very creative and well curated, I did miss the whole digging for a treasure aspect you get from a traditional flea market. Basically everything was fantastic, so no digging had to be done.
If you've ever taken your kids to a flea market before, you know they can quickly become bored unless you give them something to search for. Well, thankfully I brought along my ingenious cousin who quickly found some entertainment even I could appreciate.

And then it started getting a little stranger.

So, everyone found their fun, and of course I didn't leave empty handed;).
And at the end of the day, even my son said he had fun. Mission accomplished. So check out the pop up flea next time around.
Cheers to a vintage life well lived.
Jessica and Julie.