Happy Monday people!  Yup, Monday's don't have to be so bad with the right attitude, a strong cup of tea and a little vintage sports memorabilia;)  I received an email yesterday from a long time customer with a great photo of her sons vintage sports themed big boy bedroom.  It inspired me to go on a Pinterest hunt for some good ole sports americana.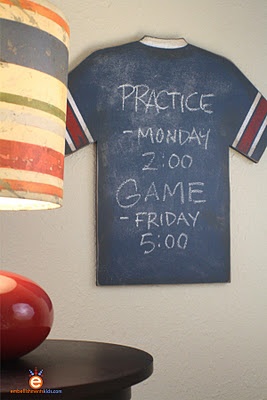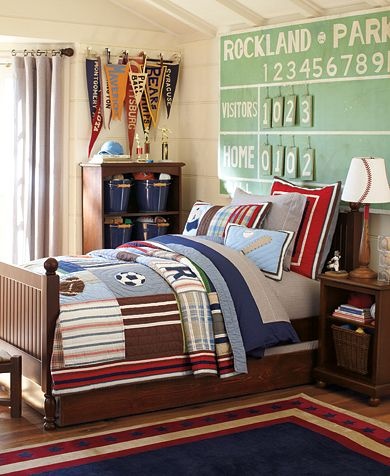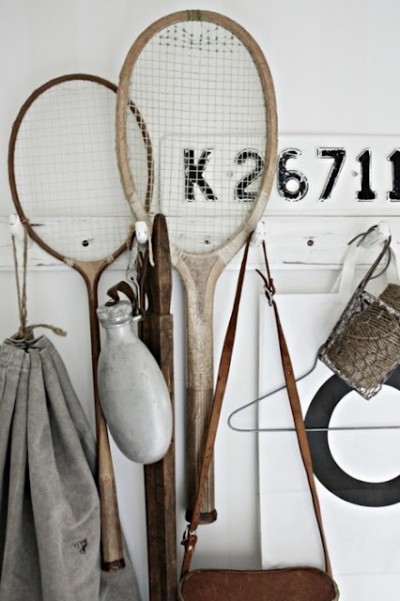 (all of the above images came from pinterest, the land of "impossible to locate image source".  I apologize.)
Below is the image Shelby (the women who inspired this post;) emailed to me of the room she created for her son.  She hand painted the dresser this amazing green color all on her own and found other items on ebay.  The numbers, chalkboard and stadium blanket all came from Gather & Collect.  I love the way it turned out and that green dresser has me weak in the knees.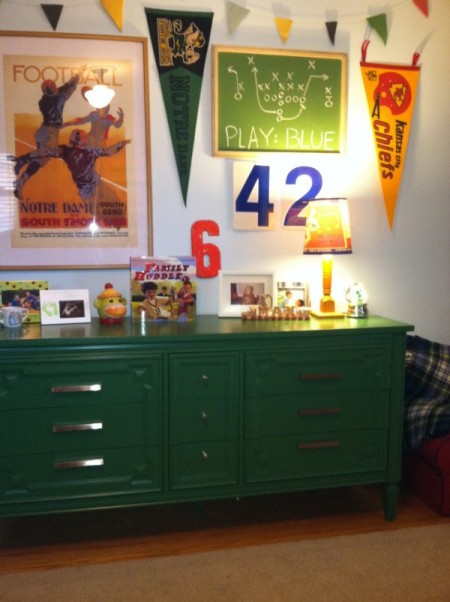 Thank you Shelby for sharing your sons room and we wish you all a fantastic Monday!
Cheers to a vintage life well lived;)
Jessica and Julie