Can you believe it's November? Â Well, it is and I'm totally and completely in a nesting mood. Â Just ask my husband;) Â He keeps telling me that I need to stop redecorating our house and decorate someone elses house. Â Whatever. Â I just carry on my merry ways.
For all you fellow nesters and planners out there, I thought I would share a few pretty pictures to help inspire the Thanksgiving mood. Â I know it seems way to early to even be mentioning turkey, but in reality it's just a short 4 weeks away, and I'm hungry. Â So, soak up some fall harvest inspiration.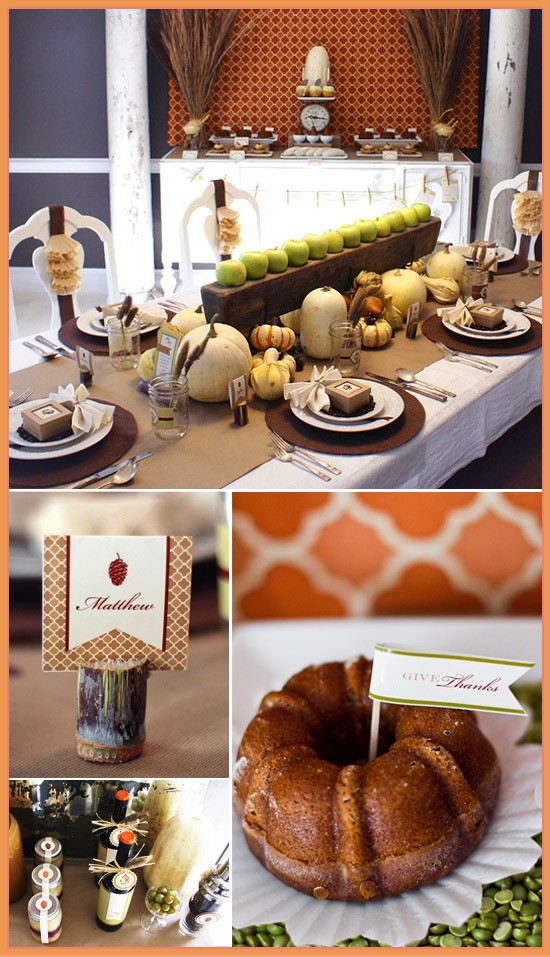 (Source for Image 1, 2, 3, 4 )
I think the last image is my favorite and inspires me the most. Â I just love the combination of blue and brown. Â It's very unexpected on a Thanksgiving dinner table, but the cool blue glasses are a nice compliment to the warm brown tones and it just looks so laid back and classy, all at the same time.
So start digging in and layering colors, textures and pattern to create a warm, cozy and inviting place. Happy Gathering!
Cheers to a vintage life well lived.
Jessica and Julie